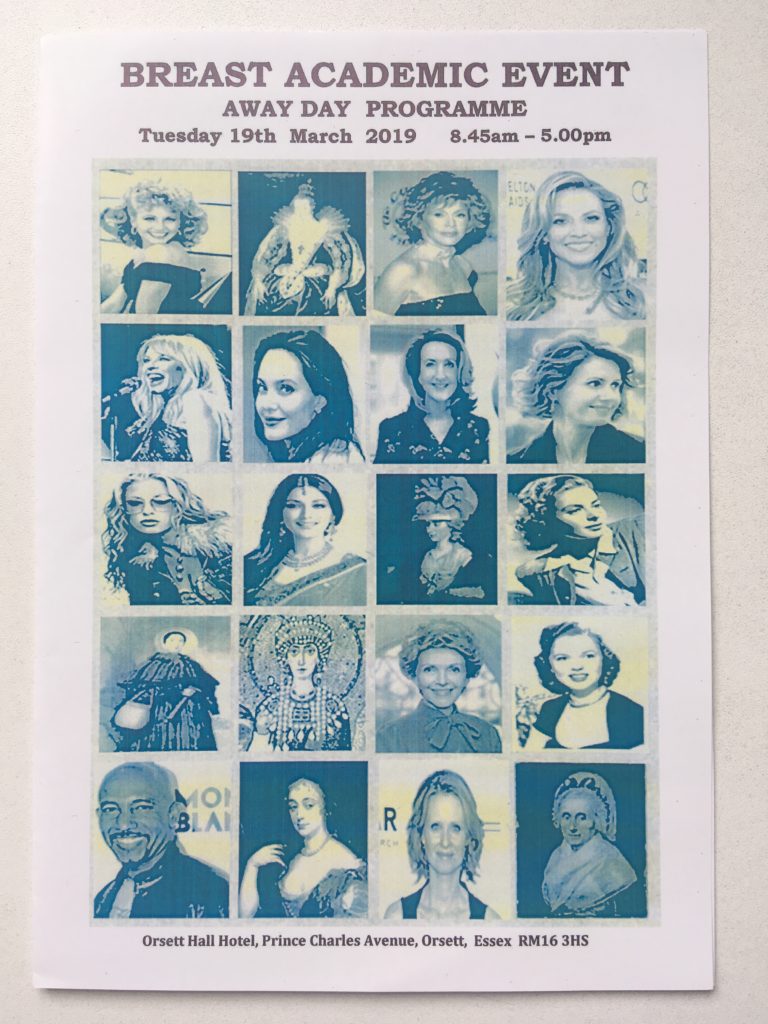 Thank you to King George Hospital, BHR University Hospitals, for inviting us to their Breast Academic Away Day this week. An enlightening event with an array of speakers providing us with insights into the world of breast cancer, surgery, pathology, radiology, nursing and more.
When I presented the BBookproject, I felt like a 'velvet berry' amongst the 'white coats'; illustrating, with an eclectic series of references, how Science and Medicine as well as Art and Culture play a pivotal role in our perception and experience of Body, Health and Wellbeing.
With BBookproject's interdisciplinary and inclusive approach we intend to trigger people's curiosity and inspire them to see beyond debilitating standards of visual perfection and medical fear.
The presentation was well received and we were even rewarded with the Certificate for Winner of the Best Presentation…!!!
Apart from great Talks and a delicious Lunch, it was the Quiz that brought out the competitive spirit. Although I was obviously not able to shed any light on the pathology and MRI imaging questions, when it came to naming all the women pictured on the front of the programme I felt more in my element; from Mary Anning (English fossil collector and palaeontologist, Dorset, England 1799-1847) to Sheryl Crow ( American musician, singer-songwriter), from Frances Burney ( English novelist, first to describe first hand her mastectomy, 1812, without anaesthetic !) to Angelina Jolie (American actress, filmmaker, and humanitarian), all these women have been affected by breast cancer.
A big thank you again to all at St George Hospital, for tirelessly helping women and men with Breast related issues, and their commitment to continued improvement of procedures, prevention and care, even in the current climate of debilitating cuts and savings.
Anna Versteeg