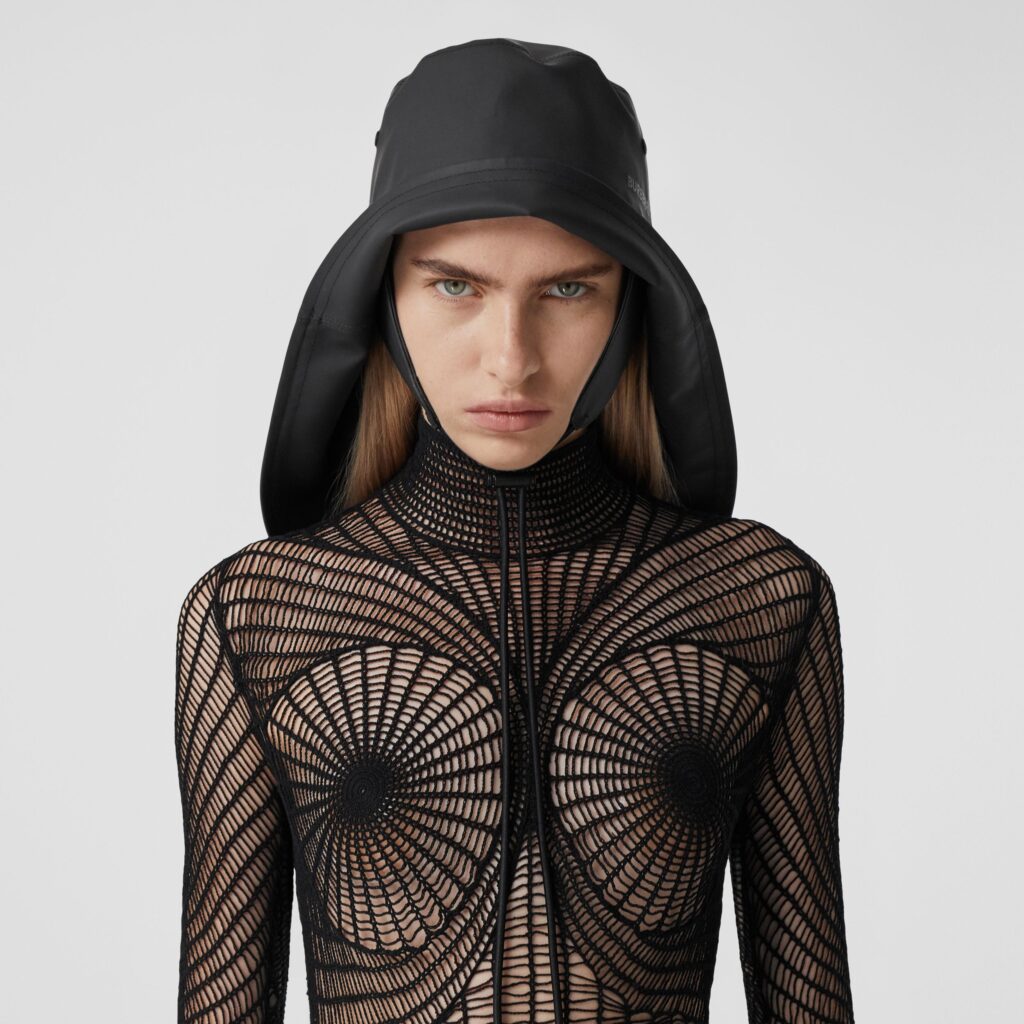 I'm totally in ore of this Fishnet Turtleneck, which unfortunately never will be mine as the price tag is completely prohibitive!
So I thought I write a few lines about it instead, make it mine in that way.
The design of the complex knit work seems to have elevated the garment to a piece of bodyart, for me a direct reference to body tattooing;
Whang Od Oggay sprung too mind, the centenarian tattoo artist from the Philippines.
The earliest evidence of tattoo art dates from 5000 BCE.
Across time and cultures, tattoos have appeared in many different forms and communicated various meanings.
One of the latest forms is the mastectomy tattoo, helping women to heal and regain body confidence after experiencing breast cancer.
I love the gender-neutralness of this top as well…the big circles seem to react to the nipples, which each and everyone of us are born with.
My single breasted torso would look so great in this top.
Technical Cotton Fishnet Turtleneck Top
Burberry SpringSummer21