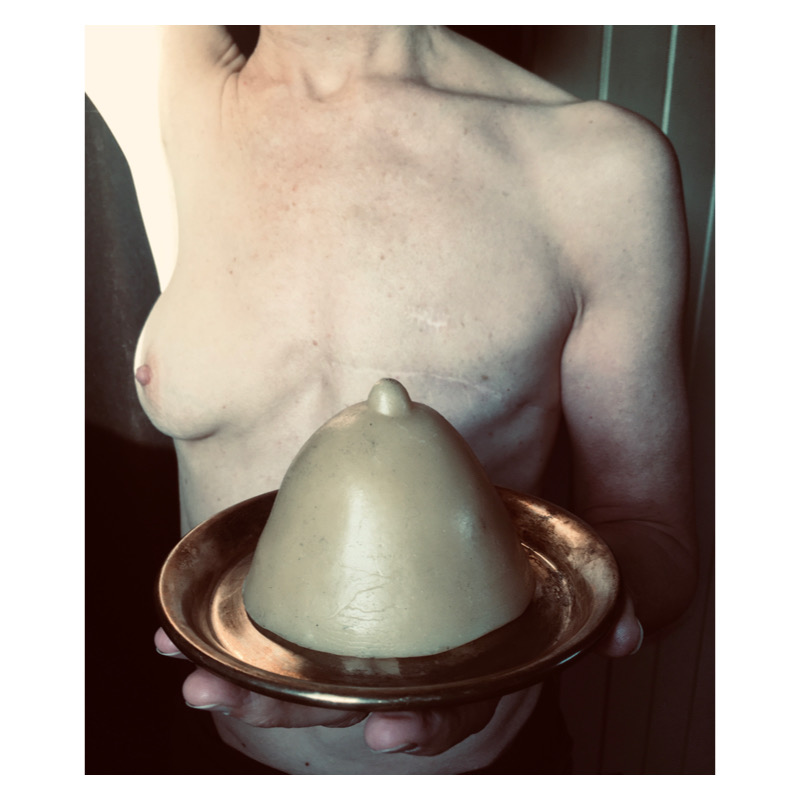 Today, 5thof February, is the day of St Agatha , patron saint of breast cancer patients, bell founders and even the eruptions of Mount Etna, anything breast shaped really.
The Sicilian Saint ( c.231-251 AD) lost her breasts at the hands of Quintianus, an alpha male Roman prefect, who had them cut off with large pinchers after Agatha repeatedly refused his marriage proposals.
Throughout the centuries artists have portrayed the defiant Agatha presenting her breasts on a plate. In that tradition we took this photo today, with one of our wax, breast shaped votives, to celebrate breasts and mourn the lost ones.
This image is dedicated to my fabulous friend Claire @adalodge, between us we have a left breast and a right one, making the perfect imperfect pair…
In 2002 the Feast of St Agatha in Catania, Sicily, was inscribed in the list of Unesco Intangible Cultural Heritage of Humanity. We were planning to be there today, but because of Covid we had to postpone our plans a year..