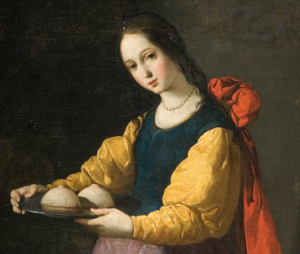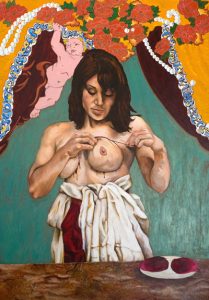 Saint Agatha of Sicily was a 3rd century Virgin-Martyr, allegedly tortured for being a Christian and for refusing marriage proposals from Roman prefect Quintianus.
One of the tortures was cutting off her breasts.
She is the patron saint of breast cancer patients and wet nurses.
Spanish painter Francisco de Zurbaran ( 1598-1664) was one of the many painters who depicted Agatha with her breasts on a plate.
I juxtaposed his painting with this amazing modern interpretation ( "her earthly life" byNoah Massey 2008) where Agatha is sewing her breasts back on !!!